Machinery Pete: What's Old Can Be New
January 22, 2021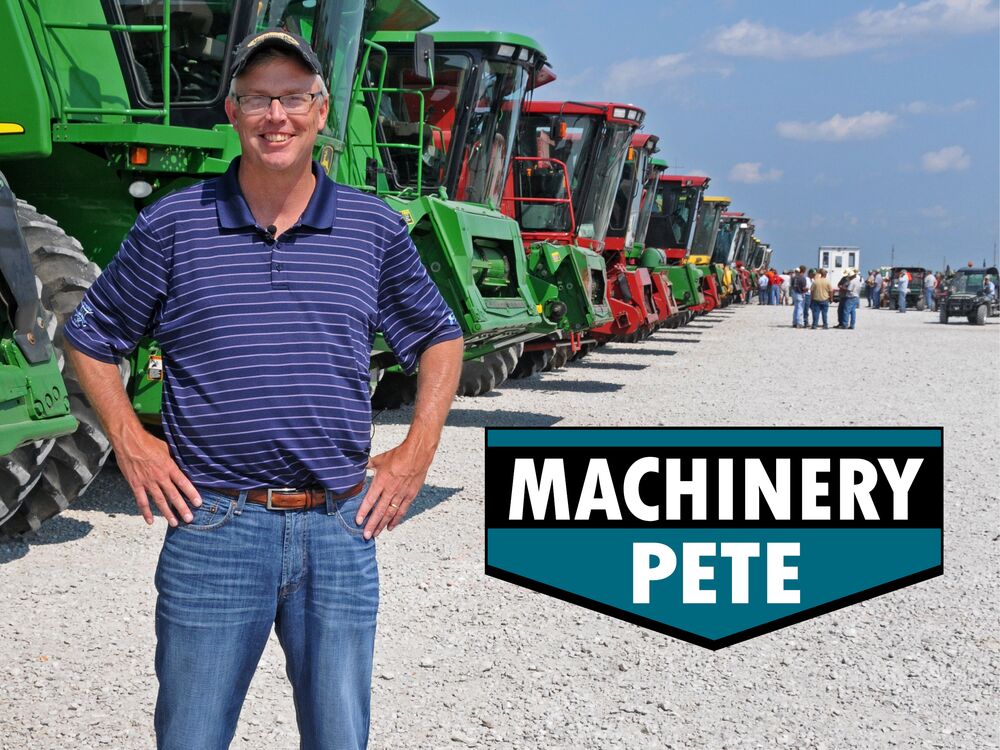 In 2020 we made the switch to filming online auctions for "Machinery Pete TV." Before COVID-19 we had never filmed an online auction.
Because we couldn't capture the auction chant and in-person bidding, we focused more on the owners, the auctioneers and the equipment for sale.
A memorable session was in Rockwell, Iowa, on Dec. 2, 2020. The sale was hosted by Behr Family Farms Partnership and auctioneered by Matt Sullivan with Sullivan Auctioneers.
You knew it would be a hot sale given the beautiful line of equipment. Here are some of the highlights:
A 2019 John Deere S790 on tracks sold for $404,000, which was the highest auction price ever on a combine.
A 2018 John Deere 9570RT track tractor sold for $312,000, which was also a record.
A 2017 Brent 1596 sold for $112,000, which is the highest auction price ever on a grain cart.
As the Behrs geared up for their online auction the following day, Matt Sullivan told me, "Pete, watch the planter tomorrow."
The 2011 John Deere DB90 CCS 36R-30 planter, completely rebuilt in 2019, sold for $202,000. That was $20,750 above any auction sale price I've ever seen on a DB90 planter.
Rebuilt Planters = High Dollars
The rebuilt/retrofit factor in the used planter market has been huge the past 18 to 24 months. When planters have the right specifications, buyers take notice.
Case in point: On a Dec. 1, 2020, auction in Murdock, Minn., a 2012 John Deere DB66 CCS 36R-22 planter, retrofitted by a local Precision Planting dealer sold for $191,000. That's the highest auction price on 2012 model.
What's old can be new — and also in demand.
Watch the latest episodes of "Machinery Pete TV" at MachineryPete.com/mptv
---

Machinery Pete is the most trusted name in farm equipment. Visit MachineryPete.com for Pete's latest analysis, as well as equipment for sale and FREE auction sale price data.
Back to All