Machinery Pete: Welcome To The New Normal of Machinery Auctions
November 01, 2021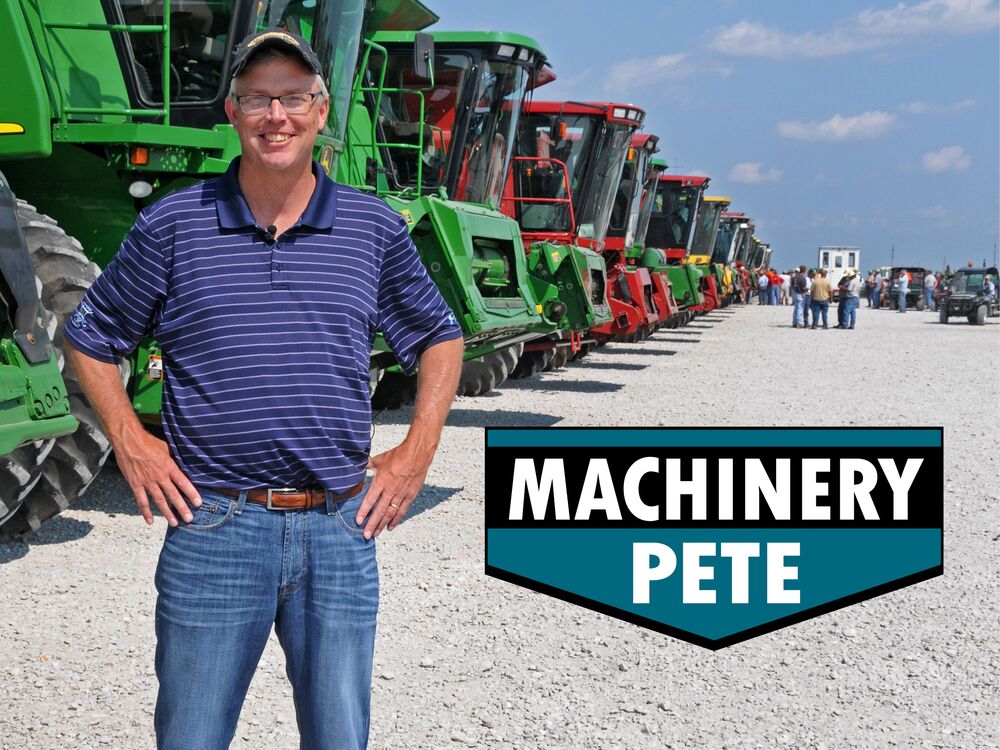 The 19 months since March 2020, when the world began to shut down due to COVID-19, have been quite a slog, haven't they? And it's been costly by any measure. 
We are all waiting to emerge on the other side, when things are back to normal. 
I read a recent analysis that struck a chord. In some rare circumstances, events happen – game changers bigger than we can wrap our heads around – and there is no going back. An example is how life changed after World War II. The new normal just becomes normal. 
As someone who has devoted the past 32 years to tracking the used farm equipment market, I can confirm a new normal in farm machinery auctions has played out since March 11, 2020. 
ALL ONLINE
The instantaneous shift to online-only auctions was breathtaking to watch. There were no mass cancellations of scheduled auctions. Firms just rolled with the punches and went online only, which deserves huge credit to those auction businesses. Of course we'd had 15 years of online bidding, but the online-only model was a fraction of the pie.
Now the auction pie is bigger and the online-only slice has outgrown grandma's pie plate. There is no going back, and opportunities abound for sellers and buyers.
By early summer 2020 I thought we were seeing a 10-year advancement in the online auction space. I might have understated it. Here are four thruths of this new normal:
Psychology of online bidding. In some circles it's called "gamification" (think fantasy football). With online auctions, no one is watching you bid — not the neighbors, seller, auctioneer or ringmen. The auction method of selling has always been driven by the emotion buyers bring to the equation. It's not different now, it's just you and the bid button (likely on a cell phone). Psychologically it's easier to click the bid button one or two more times on your phone, and bidders become more emotionally attached, as it's easier to get caught up in the process. 
Buyers come from new angles. You perhaps noticed we launched Machinery Pete Monthly Online Auction (auctions.machinerypete.com). We are working to attract more buyers to every single item for sale. Research shows buyers are searching online for specific equipment, and with search engine optimization we are delivering those prospective buyers to our items on Machinery Pete Auctions. It's one way to bring more buyers to the party. 
Construction led the way. For a long time, Ritchie Bros. Auctioneers, who has dominated the construction equipment space, has touted the very high percent of online bidder buyers on their sales. Buyers were conditioned to click that bid button online, even buying sight-unseen dozers for $400,000. Now, it's the same with farm equipment buyers on online auctions.
Scarcity means online bidders go further. The used market for good condition equipment is so tight right now. There are no geographic walls to farm equipment buyers anymore. Batwing mowers sell to online buyers five states away. Every day: Find it, click to bid, click again, got it.  FJ
Back to All