Machinery Pete: Tractor Demand Soars
January 26, 2021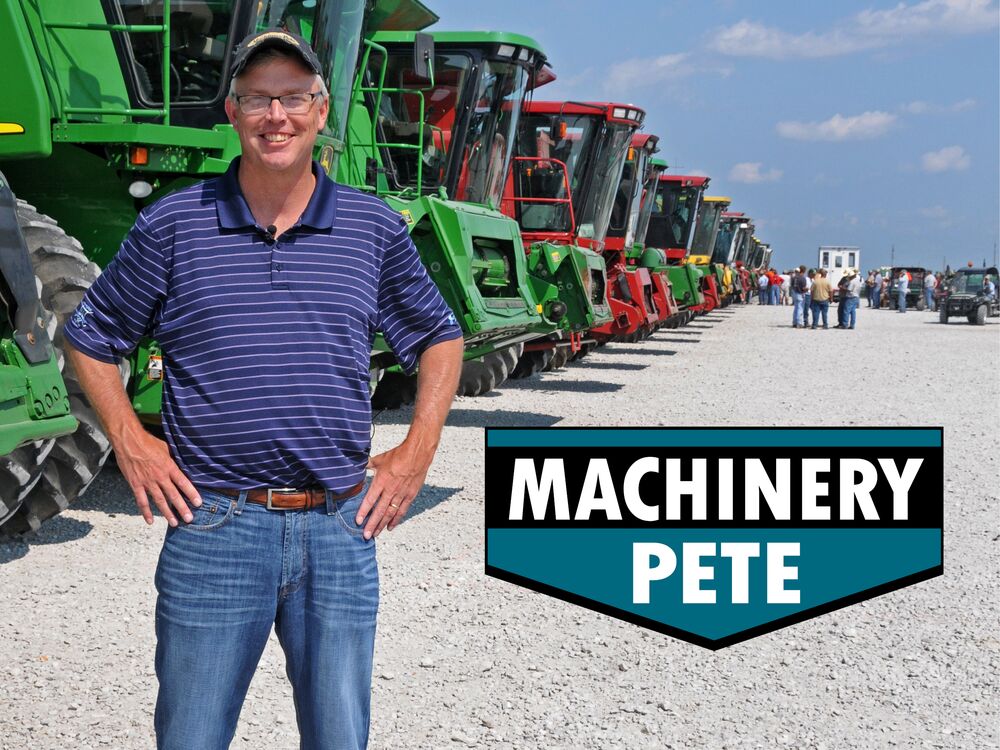 In my book, our current culture is severely short of long-term thinking. All we can see is what's directly in front of us (most likely what is on our cell phones).
But farmers tend to roll differently. To survive the turbulent ups and downs in ag cycles over the decades, farmers are forced to think more long term.
The used equipment front is a good example. What does everyone want? Tractors in good condition, with low hours, often 10 to 20 years old. Why? The price of new equipment just keeps going up every year.
In late 2020, buyer demand for 10-to- 20-year-old tractors in nice condition shot through the roof. It was the hottest used tractor market since March 2013.
Here are a few interesting nuggets from the chart below:
The 2009 AGCO DT275B that sold for $114,000 is a record-high price.
The 2009 John Deere 8130 that sold for $129,000 is the second-highest price since March 2013.
The 2010 Case IH Steiger 535 Quadtrac that sold for $220,000 is the highest price in the U.S. on a 2010 model in seven years.
Let's think a ways down the road. What if you could position your farm on the fleet side to have the used tractors everyone wanted? That puts you in the driver's seat when it comes time to sell or trade your machinery.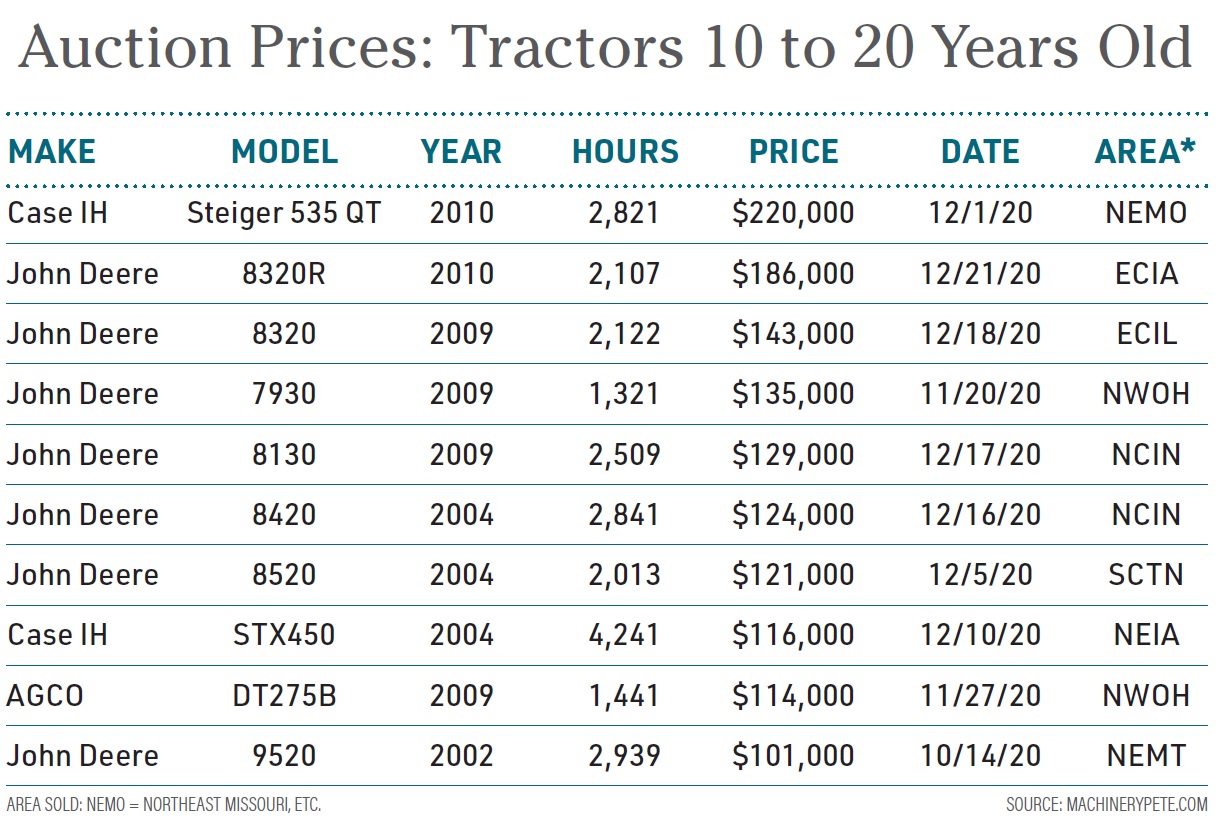 Back to All